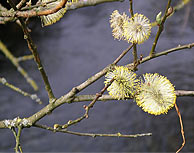 Psychotherapy and Counselling, in Sherborne, Dorset and near Yeovil, Somerset
Are you finding life difficult to manage at present? Are you feeling depressed, isolated or anxious? Are you in an abusive , unhappy or unfulfilling relationship? Are you unsure of your sexual identity or feel uncomfotable with the sexual feelings that you experience?
If you can answer yes to any of these questions then counselling or psychotherapy may help. If you have any questions or would like more personal contact, then please phone or e-mail; my phone number and e-mail link are to the left of this page.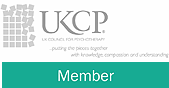 Who am I?
Paul Wiggall; a registered psychotherapist, practising as a counsellor and psychotherapist for over 20 years. I am committed to providing a safe, confidential environment for my clients.
Who might benefit from psychotherapy?
I am experienced in helping clients who are having difficulty with:
Relationships
Bereavement/Loss
Depression
Stress
Low self-esteem
Trust
Sexual Identity
Dealing with powerful emotions
Making an important decision
My location
A few minutes drive from the centre of
Sherborne, Dorset.
Convenient for towns such as:
Yeovil, Dorchester, Taunton, Bath, Blandford Forum.
What to do next
My website gives you information about my approach to therapy, my qualifications and experience, as well as practical information such as contact details.
If you would like futher information, or would like to arrange an initial meeting, then please phone or e-mail; our initial session would be an opportunity for you to see whether you would like to work with me, and give me a chance to see whether I have the necessary qualities to help you with your concerns